2021 EEN Green and ICT Brokerage Event
2021 EEN Green and ICT Brokerage Event  este un eveniment destinat stimulării cooperării între sectoarele mediu și TIC, care va fi organizat în format online în cadrul rețelei Enterprise Europe Network, în perioada 22-30 octombrie 2021.
Evenimentul reunește companii (cumpărători și furnizori), universități și organizații de cercetare din Taiwan și dintr-un număr mare de țări europene. 2021 EEN Green and ICT Brokerage Event  este o oportunitate unică de a genera noi contacte și oportunități de afaceri pentru participanți. În afara evenimentelor de matchmaking, vor fi organizate seminarii web de către experții și întreprinderile din industriile ecologice și TIC din Taiwan și Europa.  
Principalele tematici abordate sunt:
– Mediul înconjurător;
– E-Mobilitate;
– Energie (energie regenerabilă, eficiență energetică);
– Economie circulară (materiale durabile, soluție de reciclare / recondiționare);
– Software (Big Data, Machine Learning, Analiza datelor);
– Hardware (sisteme încorporate, imprimare 3D, senzori);
– Industrii TIC (AI, Blockchain, Cyber ​​Security, IoT, IIoT, AIoT, AR&VR);
– Servicii TIC (Fintech, E-Health, E-Commerce, E-Government, Soluție inteligentă).
Înscrierea se realizează prin completarea formularului de Register (drepta sus), consemnând datele de contact, detaliile despre organizație și interesul punctual de colaborare (afaceri/ parteneriate).
Printre beneficiile aduse de participarea la acest eveniment se numără:
– Publicarea și prezentarea produselor, proiectelor, serviciilor sau a nevoilor afacerii dumneavoastră participanților la eveniment;
– Inițierea și organizarea întâlnirilor 1: 1 programate la eveniment;
– Generarea unor potențiale colaborări;
– Vizibilitate în urma participării la eveniment.
Înregistrarea se poate face pe link: https://2021-een-green-ict.b2match.io/.
Termen limită pentru înscrieri: 21 septembrie 2021.
Participarea nu presupune taxă de participare dar necesită înregistrare prealabilă. 
Informații suplimentare se pot obține de la centru Enterprise Europe Network – Agenția de Dezvoltare Regională Nord-Vest, email: bisnet@nord-vest.ro.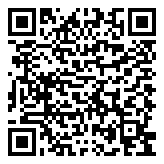 Evenimente
Lu

Ma

Mi

Jo

Vi

DU

SÂ
30

31

1

2

3

4

5
Events for November
1st
No Events
Events for November
2nd
No Events
Events for November
3rd
No Events
Events for November
4th
No Events
Events for November
5th
No Events
6

7

8

9

10

11

12
Events for November
6th
No Events
Events for November
7th
No Events
Events for November
8th
No Events
Events for November
9th
No Events
Events for November
10th
No Events
Events for November
11th
No Events
Events for November
12th
No Events
13

14

15

16

17

18

19
Events for November
13th
No Events
Events for November
14th
No Events
Events for November
15th
No Events
Events for November
16th
No Events
Events for November
17th
No Events
Events for November
18th
No Events
Events for November
19th
No Events
20

21

22

24

25

26
Events for November
20th
No Events
Events for November
21st
No Events
Events for November
22nd
No Events
Events for November
23rd
Events for November
24th
No Events
Events for November
25th
No Events
Events for November
26th
No Events
27

28

29

30

1

2

3
Events for November
27th
No Events
Events for November
28th
No Events
Events for November
29th
No Events
Events for November
30th
No Events