BE @Smart Manufacturing Matchmaking 2021
Enterprise Europe Network vă invită să participați în 13 – 14 mai 2021 la evenimentul de întâlniri B2B "BE @Smart Manufacturing Matchmaking 2021", organizat online de SPIN – Innovation Business Support – partener EEN Italia.
În calitate de organizaţie membră a celei mai mari reţele de sprijin pentru afaceri şi inovare, Enterprise Europe Network, Agenția pentru Dezvoltare Regionala Centru, vă aduce la cunoștință oportunitatea de a participa la "BE @Smart Manufacturing Matchmaking 2021", un eveniment de întâlniri B2B online organizat în 13 – 14 mai 2021, unde vă puteți întâlni cu manageri de companii, cercetători și organisme publice care lucrează în domeniul producției inteligente industriei 4.0. Este, de asemenea, o oportunitate importantă de a rămâne la curent cu cele mai noi tehnologii avansate. Cererea de inovare din partea instituțiilor și orașelor, noile aplicații din partea IMM-urilor și provocările tehnice cu care se confruntă companiile mari vor fi de asemenea discutate în cadrul acestui eveniment.
Evenimentul de brokeraj face parte din Ediția Virtuală a "Smart Manufacturing Matchmaking 2021", care pe lângă BE @ SMM2020 include următoarele evenimente:
Subiecte abordate: Soluții avansate de fabricație: sisteme de manipulare automată a materialelor/ Internet industrial / Aplicații pentru gestionarea datelor de pe rețelele sociale/ Aplicații ale realității virtuale / augmentate/ Analiza Big Data/ Sisteme fizice cibernetice/ Simulare între mașini interconectate/ Roboți autonomi/ AI și învățare automată pentru aplicații industriale/ Securitate cibernetică/ Tehnologii cloud/ Digital Twin/ Interfețe mașină umană/ Întreținere predictivă/ Integrarea sistemului/ Producție autonomă.
Avantajele participării:
Puteți publica și prezenta produsele, proiectele, serviciile sau nevoile afacerii dvs. participanților la eveniment
Puteți program întâlniri online 1: 1 cu companii sau alte organizații participante la eveniment pentru a discuta teme de interes pentru afacerea dvs.
Întâlniți noi parteneri de discuție și afaceri într-un timp și într-un mod rentabil
Aflați cum reușesc alte companii să se dezvolte și sunteți la curent cu noile tendințe din industrie
Cum puteți participa: Anul acesta, evenimentul de brokeraj va avea loc în două sesiuni, prima în perioada 13-14 mai și a doua în perioada 17-18-19 noiembrie. Cei care se înscriu în prima sesiune din 13-14 mai pot participa și la a doua sesiune din 17-18-19 noiembrie. Participarea la eveniment este gratuită, iar întâlnirile online pot fi programate până în 11 mai 2021 pe platforma de Inregistrare.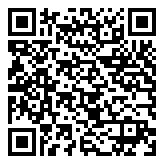 Evenimente
Lu

Ma

Mi

Jo

Vi

DU

SÂ
28

29

30

31

1

2

3
Events for September
1st
No Events
Events for September
2nd
No Events
Events for September
3rd
No Events
4

5

6

7

8

9

10
Events for September
4th
No Events
Events for September
5th
No Events
Events for September
6th
No Events
Events for September
7th
No Events
Events for September
8th
No Events
Events for September
9th
No Events
Events for September
10th
No Events
11

12

13

14

15

16

17
Events for September
11th
No Events
Events for September
12th
No Events
Events for September
13th
No Events
Events for September
14th
No Events
Events for September
15th
No Events
Events for September
16th
No Events
Events for September
17th
No Events
Events for September
18th
No Events
Events for September
19th
No Events
Events for September
29th
No Events
Events for September
30th
No Events